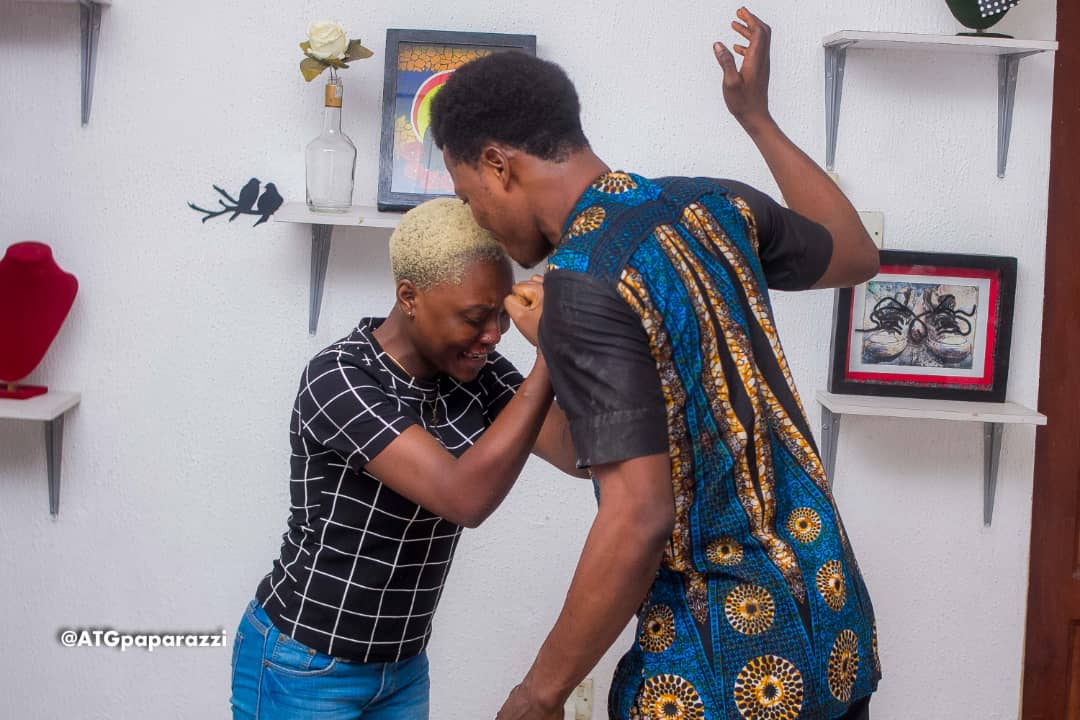 Gender-Based Violence: Its Cultural, Religious and Social Effects.
by Jolaade Olatunbosun
Leaving had never been an option for Maria, especially not in this part of the world; leaving one's family is like a stigma, a stain not easily washed off even with the thickest bleach. Yes, she loves her children and has endured all the abuse and shame her husband has meted out to them, but now she has to do what is right for herself – put herself first! Because even to love her children, she has to be alive.
As in the case of Maria, several factors such as culture, religion, and social norms play a significant role when it comes to deciding whether or not to leave an abusive marriage. Unfortunately, most women like Maria tend to silently endure the abuse inflicted by their husbands because of society talks, stigmatization, hunger, fear of being single parents, low self-esteem crippled due to their many years of battering.
Maria had everything good going on for her; a graduate of Chemical and Polymer with a booming career in the manufacturing industry. However, she became a stay-at-home mother out of respect for her husband and love for her children. Maria never imagined she would be a victim of gender-based violence, as all Tade showered her with was love and roses. 35% [1] of women worldwide have already experienced some form of sexual and gender-based violence in their lifetime, and in a crisis setting, an increase to more than 70% [2] – World Health Organization.
The change in Tade's attitude began when he started complaining and shouting about trivial issues such as (serving his food in one bowl and requesting monthly family upkeep). Through all the consistent arguments and Tade's harsh words, Maria remained loyal. But one day, Maria reached her breaking point.
The family, cultural and social authority given to men over women and children in Africa, especially in Nigeria, is one factor that promotes GBV. The awareness rate of GBV cases in Nigeria is low as both the victim and the abuser have little or no knowledge that this is a crime punishable under the law. Because of this, victims think they have no option other than to endure the abuse. Still, gender-based violence transcends the abuse as it hurts the emotional, physical, and psychological wellbeing of a woman, and as for society, it forms a never-ending cycle.
Should Maria have continued to keep quiet, despite Tade's nagging anytime she requests money? Should she have played the loyal and obedient wife when Tade decided to cut in half the family upkeep allowance without discussing it with Maria? Should Maria have kept quiet and continued to respect her husband when he abused her emotionally and physically? NO! Maria finally spoke up by questioning Tade on his actions, which led to a brutal physical impact from Tade.
A study result showed that 28% of Nigerian women aged (25-29) have experienced some form of physical violence since age 15, of which 44% are divorced and widowed women, while 25% of married women have experienced violence.
This result proves that some communities in Nigeria have an undocumented rule favouring a man's disrespect against a woman, especially when the woman is his wife or daughter. Examples of the most common acts of gender-based violence against women in Nigeria include sexual harassment, rape, physical violence, traditional practices, emotional and psychological violence, and socio-economic violence. Survivors of these acts of violence face immense shame, stigmatization from family and the general public, making the husband a victim instead of the woman.
With all of these allegations against GBV, the government should pay victims more attention by raising awareness on Gender-Based Violence. The government should educate people on their rights to report any form of violence and provide shelters for survivors. Reported cases should be based on strict confidentiality, and quality health clinics should be accessible at all times.
To reduce the prevalence of Gender-Based Violence in Nigeria and help victims, HACEY Health Initiative has worked with significant community stakeholders, health workers, service providers, and the public defender's office to reduce the rate of GBV in underserved communities. In addition, we have worked with UNFPA, an organization whose goal is to reduce GBV, to implement the "COVID-19 and GBV" project. This project aimed to address the negative impact of COVID-19 in society, as the pandemic contributed to an increase in Gender-Based Violence in many families. This project reached 22 Primary Health Centers, six communities, 2 Local Government Areas and trained over 120 youths, 60 community leaders, 44 health workers, and 50 significant stakeholders to improve GBV reporting in Lagos State.
References