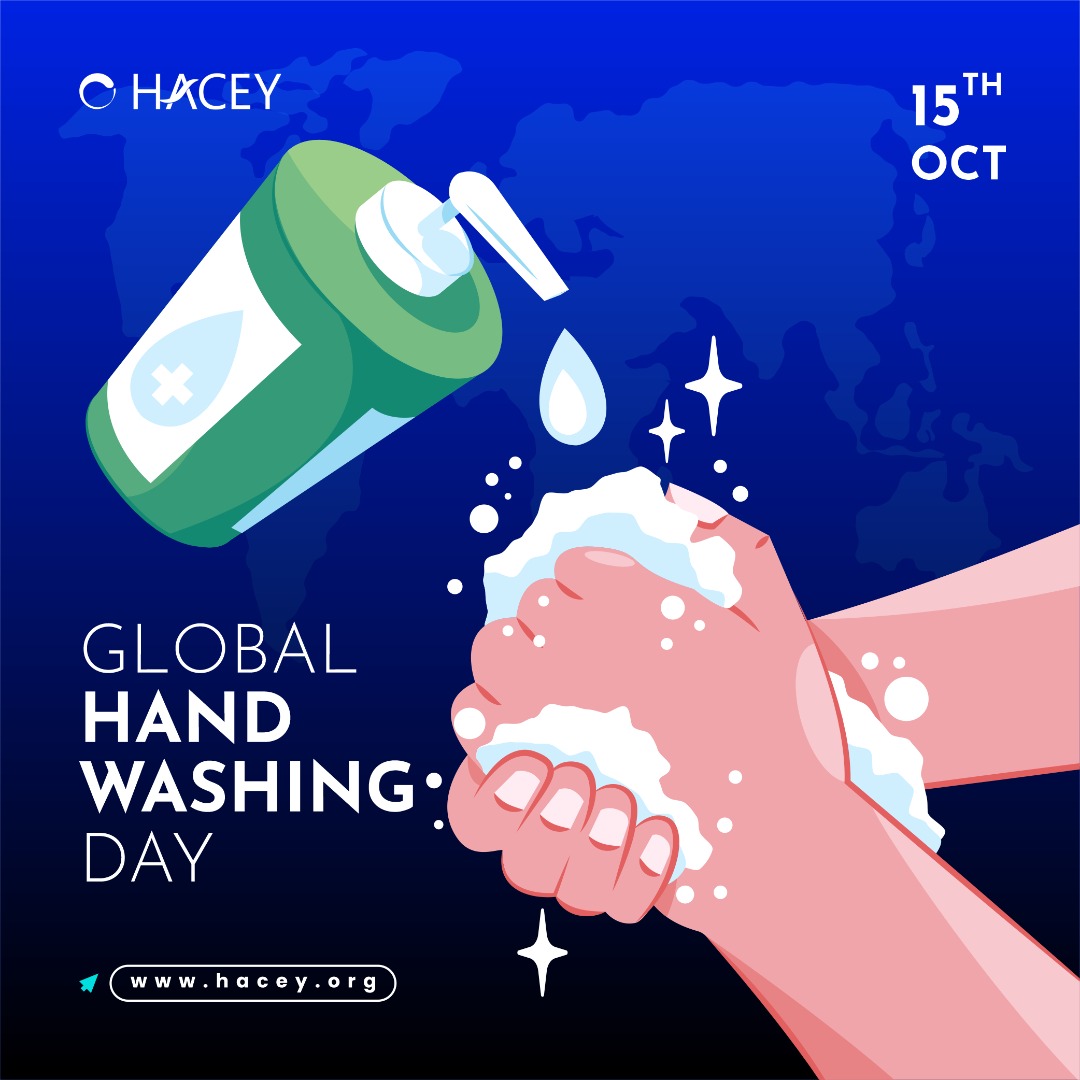 Global Handwashing Day: The Importance Of Hand Hygiene
The current pandemic has called attention to the important role hand hygiene plays and how important it is to keep our hands clean and healthy. To prevent the spread of COVID-19 and other infections, we must frequently and properly hand wash with soap and water.
Every year, Global Handwashing Day is celebrated on the 15th of October with a theme – this year's theme is "Our Future is at Hand – Let's Move Forward Together."
The theme highlights learnings from 2020, which emphasized the need for collective action to address the historical neglect of hand hygiene investments, policies, and programs once and for all. It also stresses that the future is at hand as the world enters a new normal beyond COVID-19. This year's theme calls for coordinated action towards universal hand hygiene.
The World Health Organization says that washing hands with soap and water is recommended if hands are visibly dirty. Here is a WHO-approved, 11 step guide to handwashing:
• Step 1: Wet hands with water
• Step 2: Apply enough soap to cover all hand surfaces
• Step 3: Rub hands palm to palm
• Step 4: Right palm over the left hand, interlaced fingers and vice versa
• Step 5: Palms to palms, fingers interlaced
• Step 6: Back of fingers
• Step 7: Rotational rubbing of left and right thumbs
• Step 8: Rotational rubbing on each palm
• Step 9: Rinse with water
• Step 10: Dry thoroughly with a clean towel
• Step 11: Use the towel to turn off the tap.
The Clean Water Initiative project by HACEY Health Initiative aims to increase access to potable water in rural and underserved communities. So far, the project, which is currently in its 5th year, has reached over 65 communities across Lagos, Ogun, Oyo, Ondo, Osun, Delta and Imo states with improved water facilities through the installation of electricity powered boreholes. The project has also trained over 150,000 people on proper water, sanitation and hygiene practices, thereby empowering them with the knowledge necessary to be WASH champions in their local communities.
Written by Tomiyin Ayibiowu.
Read more about our work here. Follow us on social media.