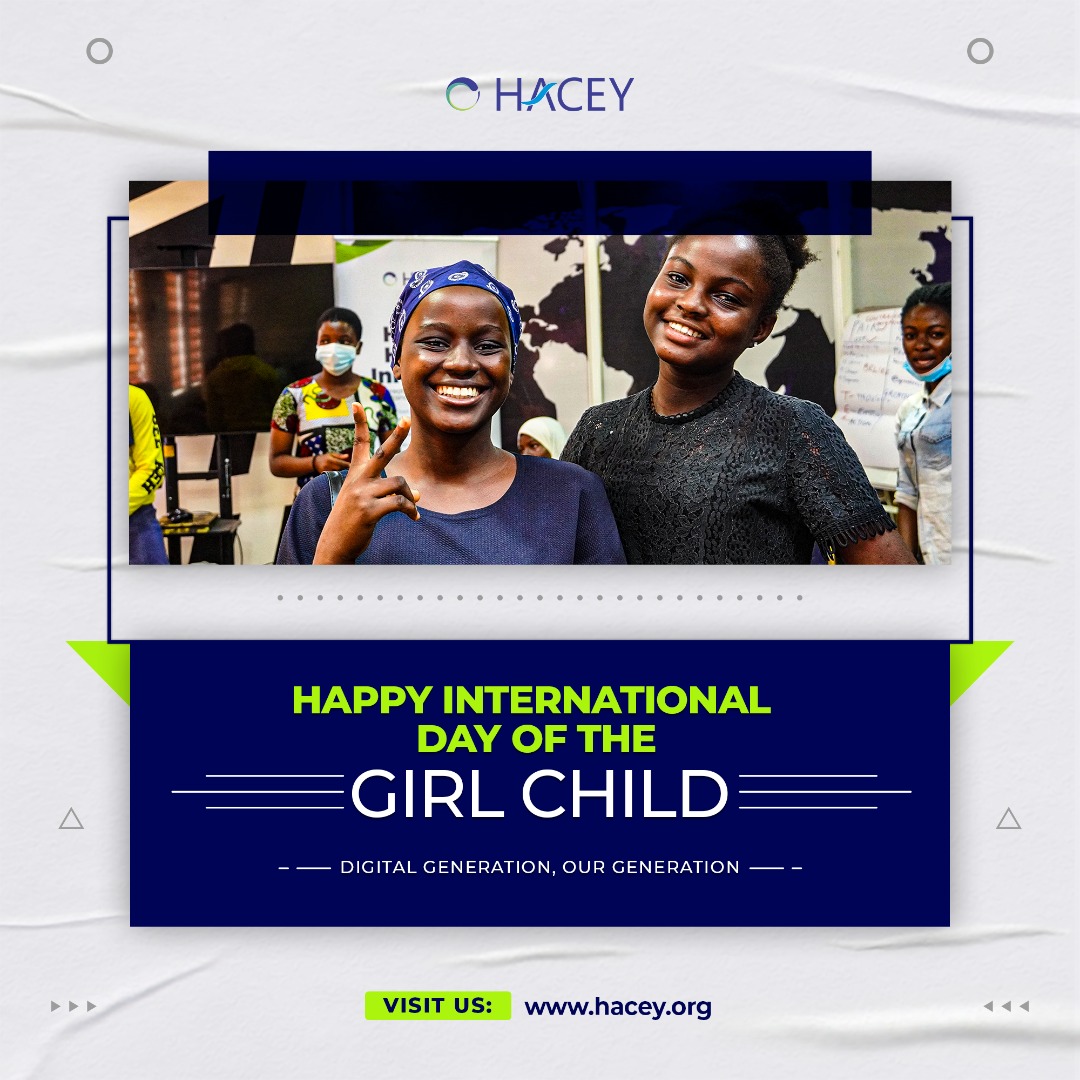 International Day of the Girl: Empowering leaders of tomorrow
The International Day of the Girl is celebrated annually on October 11, and the theme for this year is Digital generation; Our generation.
Today, we celebrate all girls all over the world. The United Nations declared the International Day of Girl Child to amplify the voices of young girls worldwide and increase awareness of issues faced by them. According to the United Nations, achieving gender equality and women's empowerment is an integral part.
To this end, HACEY Health Initiative has conducted a safe space (leadership and health) workshop. 30 girls were trained at the workshop, with knowledge on sexual and reproductive health, financial management, career development, life building and digital skills to strengthen their capacity to make informed decisions regarding their health and productivity. In the end, the girls were empowered with information, technical skill and resources crucial to amplify their voices and advance their rights.
HACEY Health Initiative has hosted 100 secondary school girls to a 1-day career-building exercise with women in management positions across diverse fields to celebrate this day. The mentoring exercise took place at Johnson and Johnson, Stag Engineering, Havana, Banwo & Ighodalo and Nensis Engineering. The mentoring exercise provided the girls with a better understanding of their chosen career path and insights on educational qualifications, technical skills and personal development.
The winner of the annual 2021 International Day of the Girl Child Essay competition has been announced. The essay competition encourages critical thinking towards proffering solutions to girl child issues in Nigeria. The top ten finalists have been awarded cash prizes and other consolation prizes. The first three were awarded a laptop & N50,000, N30,000 and other consolation prizes, and N20,000 and other consolation prizes, respectively.
Speaking on the health and productivity of women and girls, here's an interview with a beneficiary of the HACEY Health education scheme. He is an advocate for the Girl Child. Watch what Lawal Aisha and her father, Mr Lawal Rasaq had to say here:
This project successfully reached over 200, 000 young girls with information on health and leadership thereby amplifying their voices in society, creating a healthy and productive environment for them. It also helped promote the rights of girls to education, health, and economic empowerment in Nigeria as well as created a conducive platform for young girls to lead a healthy and productive life.
In the end, 100 young girls were enlightened on the specific characteristics of preferred career, requirements, and available career opportunities and 10 young girls were inducted into the HACEY girls' advisory board.
Written by Tomiyin Ayibiowu.
Read more about our work here. Follow us on our social media.