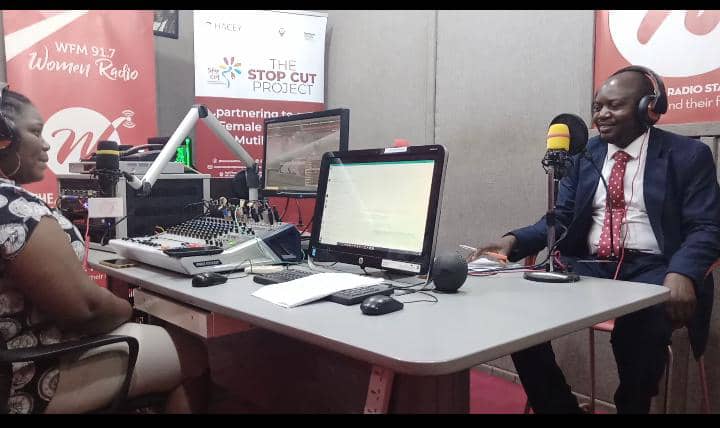 Medicalization of Female Genital Mutilation
The World Health Organization defines the "medicalization" of Female Genital Mutilation/Cutting (FGM/C) as any situation in which FGM/C is practiced by any category of health professionals, whether in a public or a private clinic, at home or elsewhere, at any point in a female's life. Although the practice is internationally considered harmful, it is increasingly being medicalized allegedly to reduce its negative health effects, and is thus suggested as a harm reduction strategy in response to these perceived health risks. In many countries where FGM/C is traditionally practiced, the prevalence rates of medicalization are increasing.
Our guest, Dr. Akinbowale Akinyele on Let's Talk FGM discussed the issues of the medicalization of FGM.
He said, "Female Genital Mutilation (FGM) is an internationally known evil and is described as any procedure whether partially or totally done on female genitalia or any surgery done to remove female tissue.
"I look at it in a concise way, I usually call it female Genital cutting that is of no medical importance. When a health worker is involved in female Genital cutting, it is classified as the medicalization of FGM. It is wrong for a health worker to be involved in female Genital cutting.
"FGM is as old as human existence and it stems from culture and traditions that view women who are not cut as unclean and so medical practitioners are involved to reduce the pain associated with the procedure but in the real sense, what is not necessary, we do not have a reason to coat it. FGM is not necessary irrespective of who is performing the procedure."