Identifying the ability and tenacity of young girls to bring about innovative ideas, establish concrete change in society, pave way for value and success and contribute to national development, HACEY in line with it's continuous commitment towards improving the life's outcome of young girls, is delighted to present the HACEY Girl Advisory Board.
The 30-member board consist of exceptional and extraordinary young girls from diverse backgrounds with bright minds and passionate hearts. The board aims to offer insights, guidance, and unwavering support for high-impact programs centered around girls.
The Advisory Board of Emerging Female Leaders is committed to making a positive change, addressing unique challenges that girls face, creating transformative solutions to elevate them to new heights, and shaping a future where gender equality and empowerment are not just aspirations but realities.
MEET OUR GIRLS ADVISORY BOARD:
Toun Afolabi
I like to try out new recipes and read novels.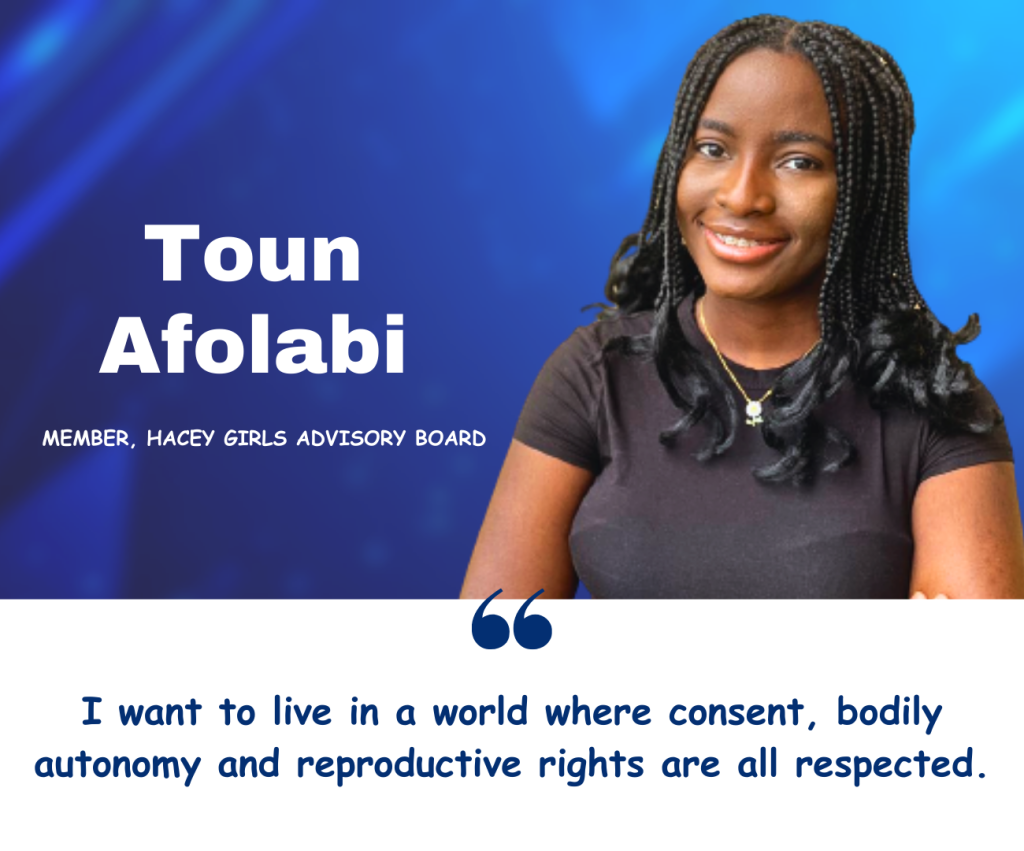 Lawal Omowunmi
I like writing, designing, researching.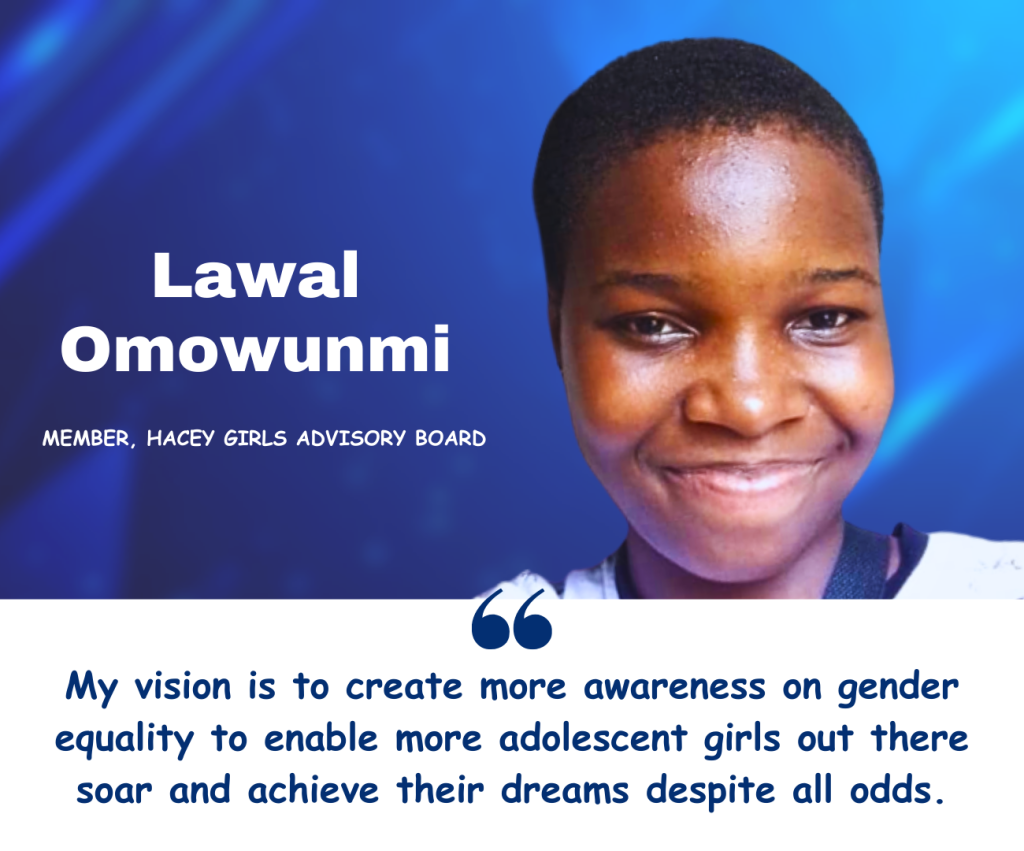 Oluwatomisin Coker
I like hair styling, makeup, creative writing and reading.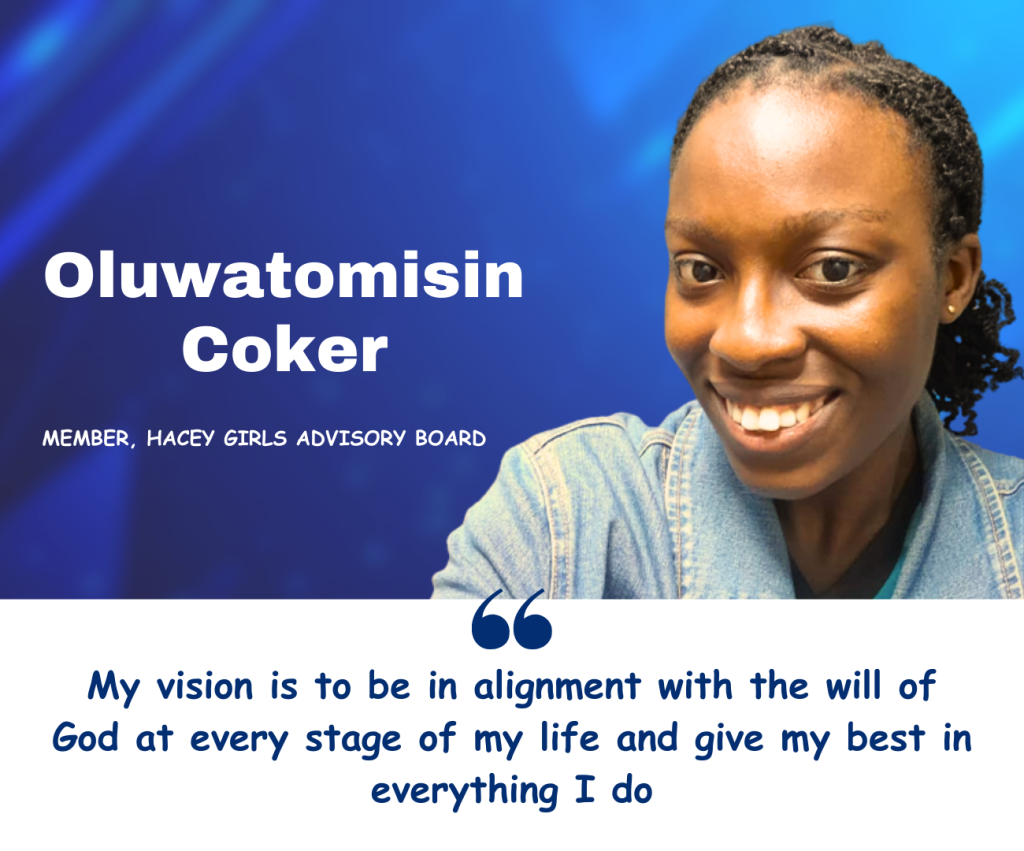 Okoye Gosife Janefrances
I like Reading, writing, learning, traveling and listening to music.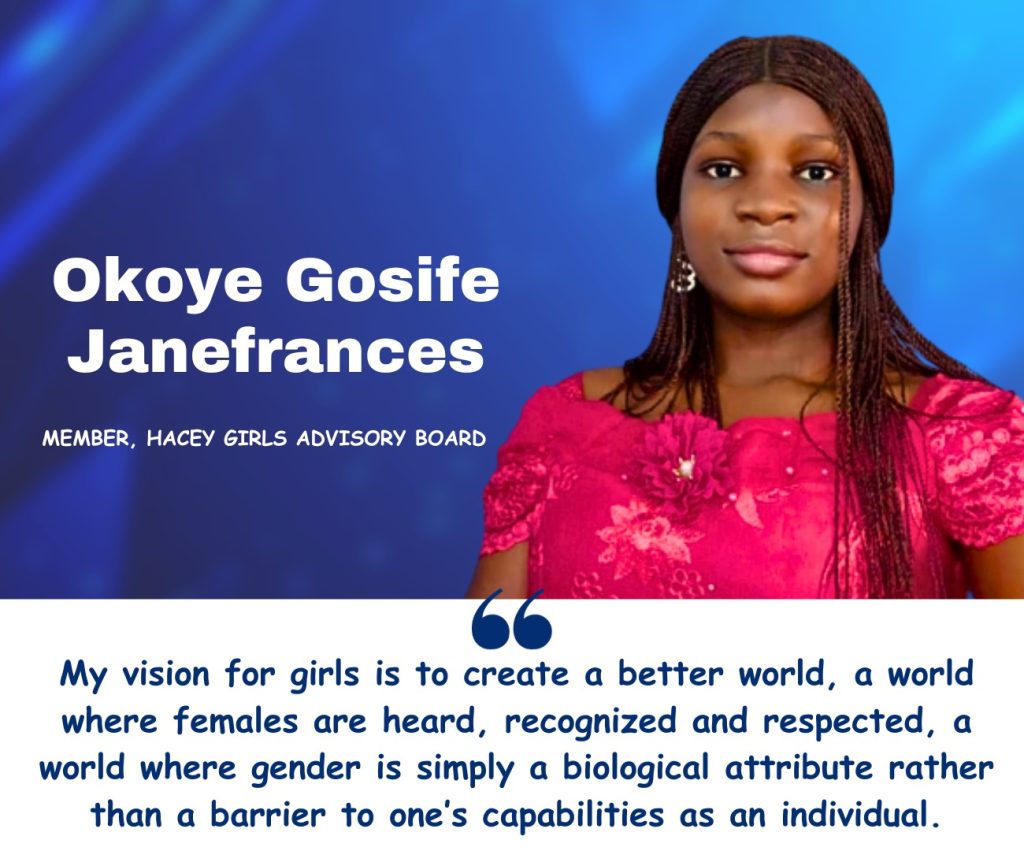 Vienna Anosike
I like watching soccer and writing.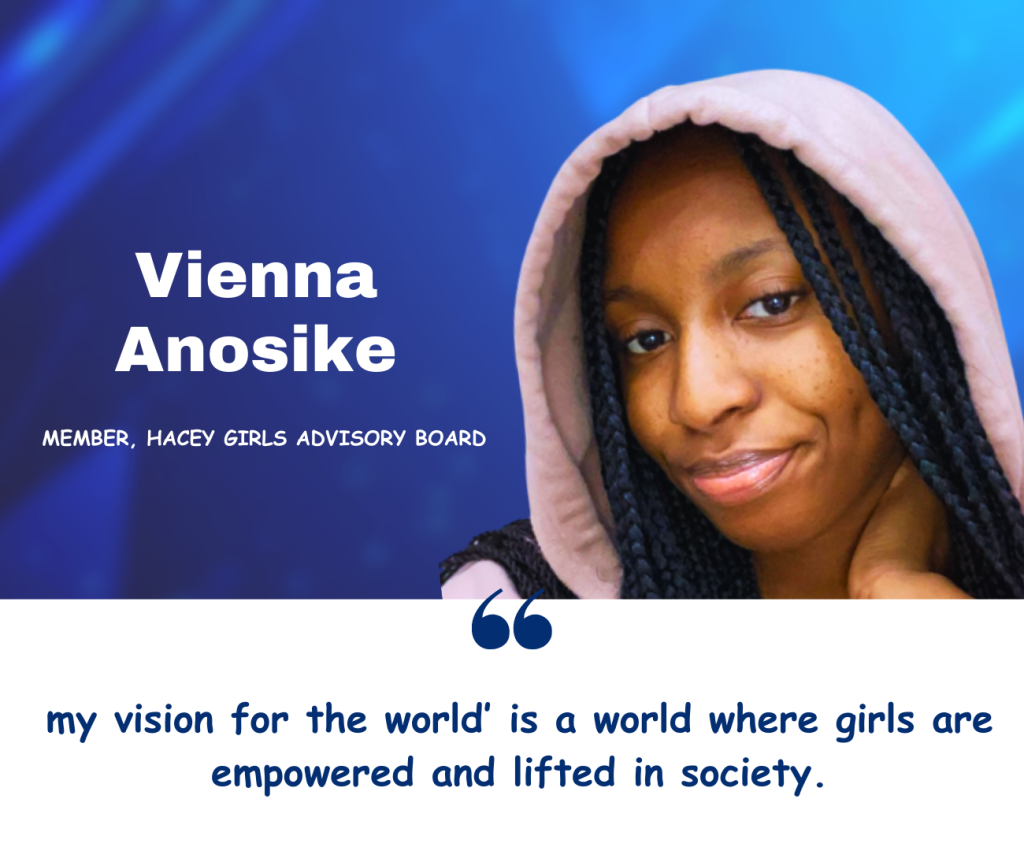 Toluwaniamuse Inyang
I like to sing, write and spend time researching and reading about different, sometimes random things. It's my way of learning things I'm not taught in school.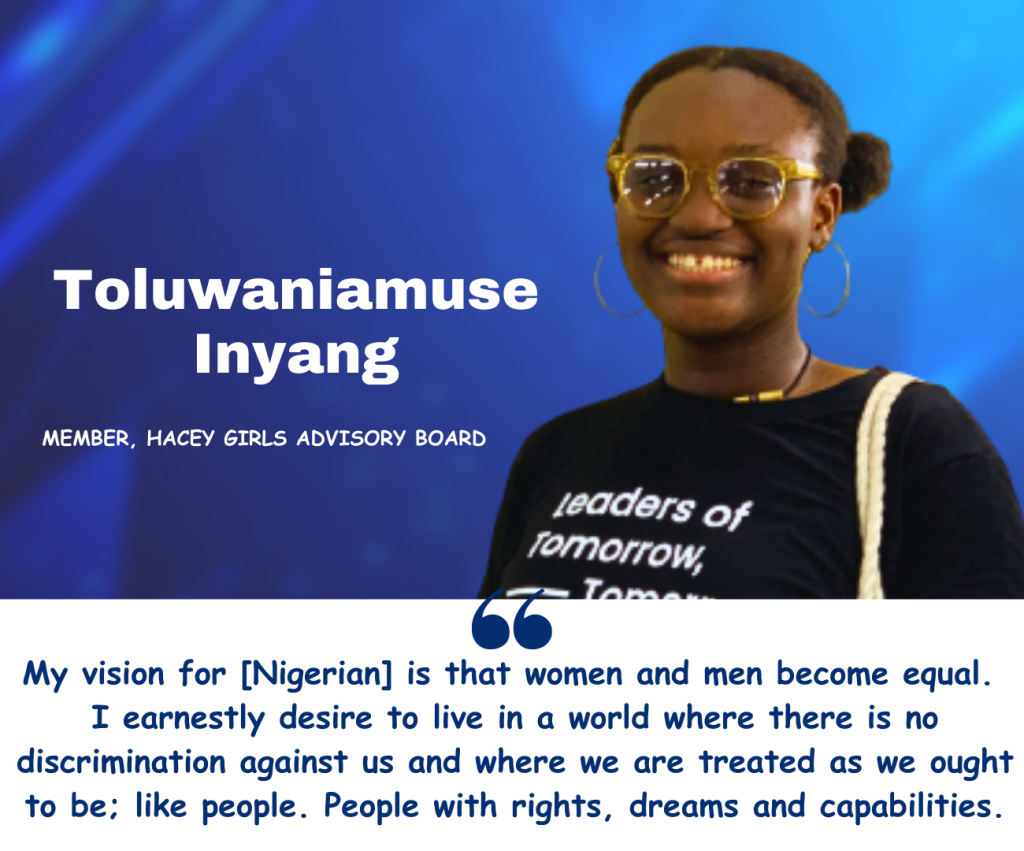 Ndubisi Chijindu
my hobbies are singing, dancing and reading.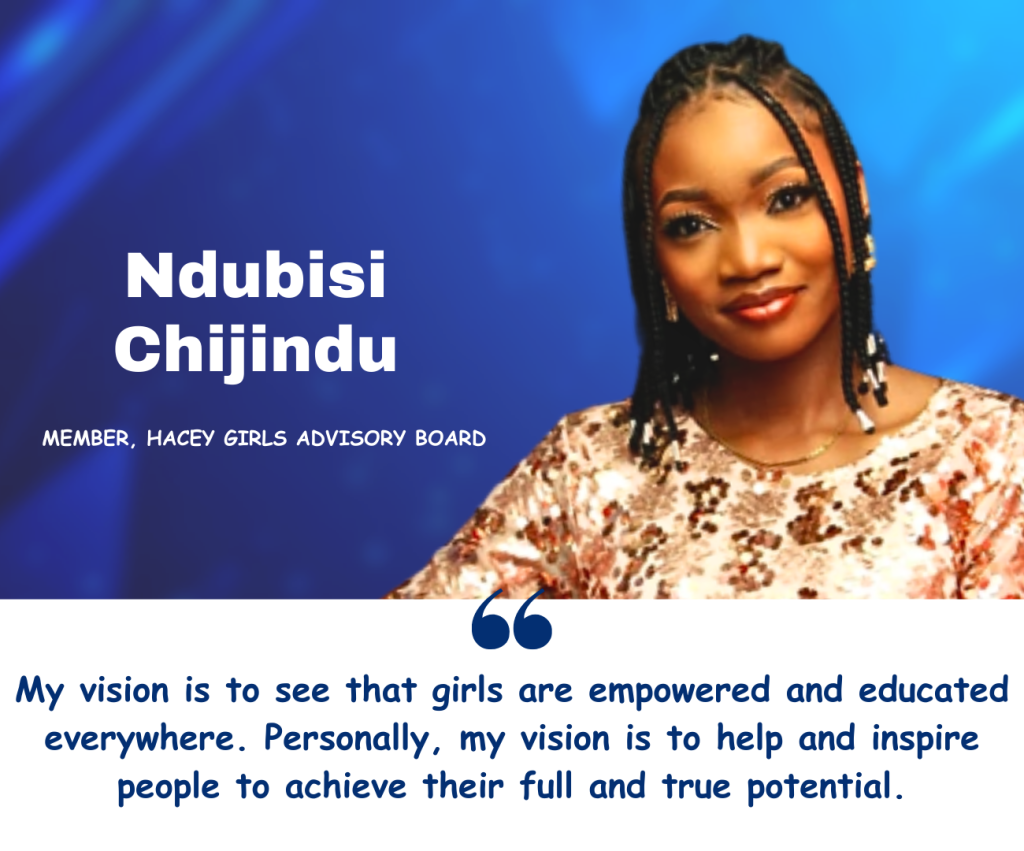 Maburukah Arama Ozavize
My hobbies are: listening to music, learning new things, going on new adventures, traveling, hiking and reading.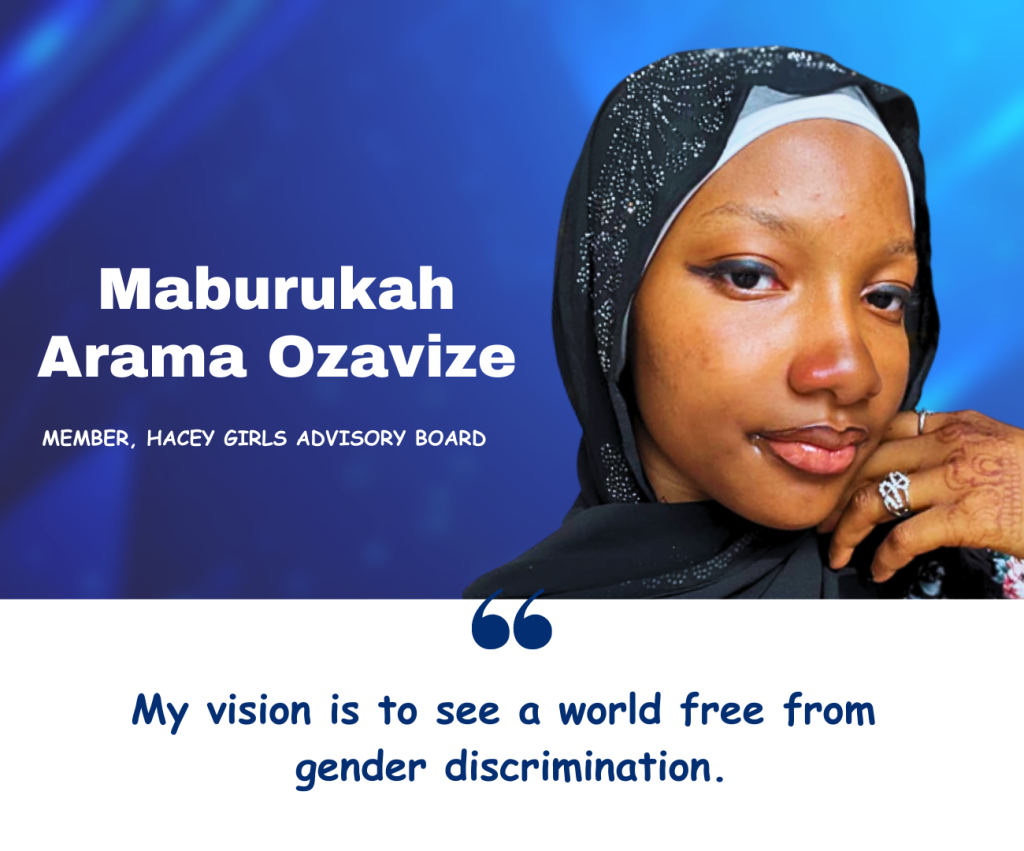 Akobada Eniola Yetunde
I love to read and sing. I also love photography.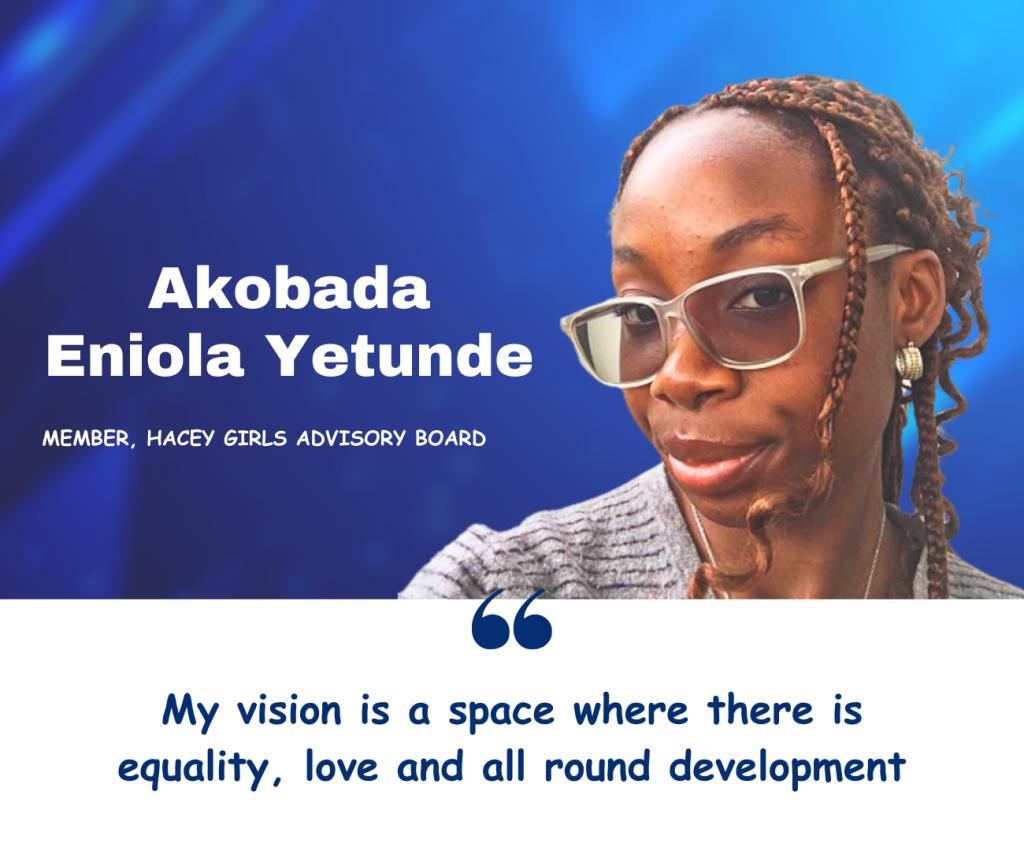 Shobanjo Adeola Elizabeth
I like acting, drawing, telling stories and listening to music.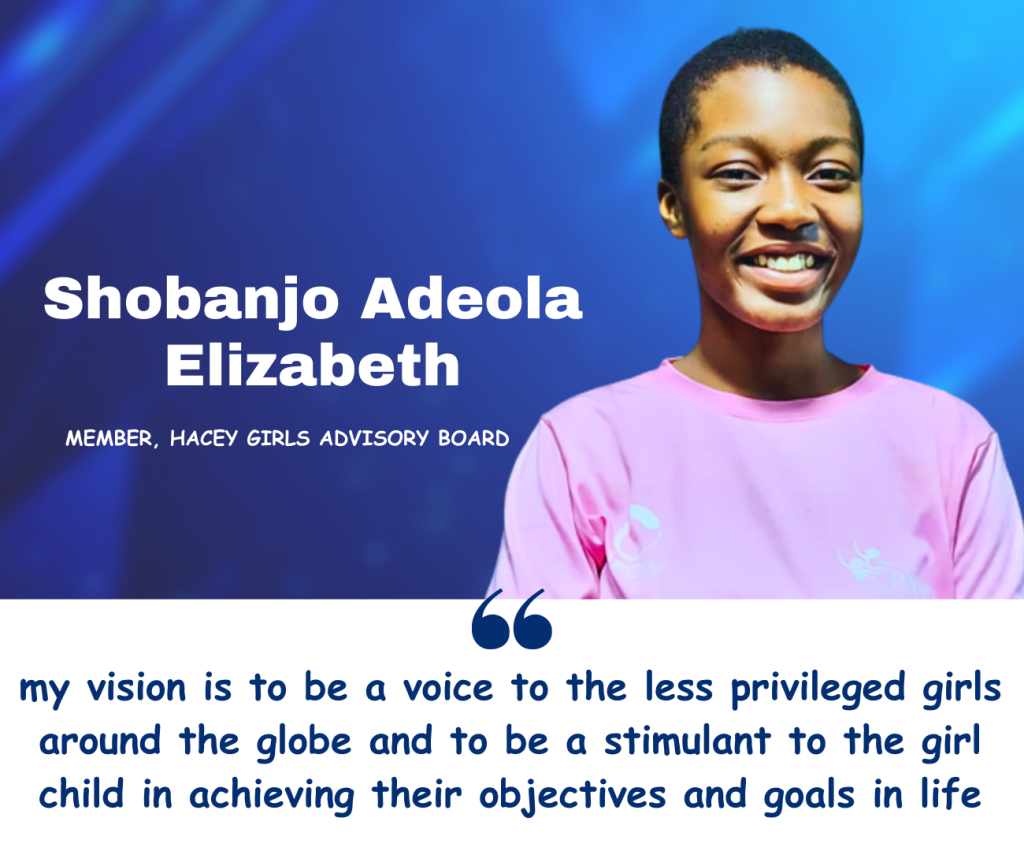 Ufuoma Nicole Agbaire
My hobbies include reading fantastical and thought-provoking books, binge watching captivating series and movies, playing Nintendo games, and listening to classical music.