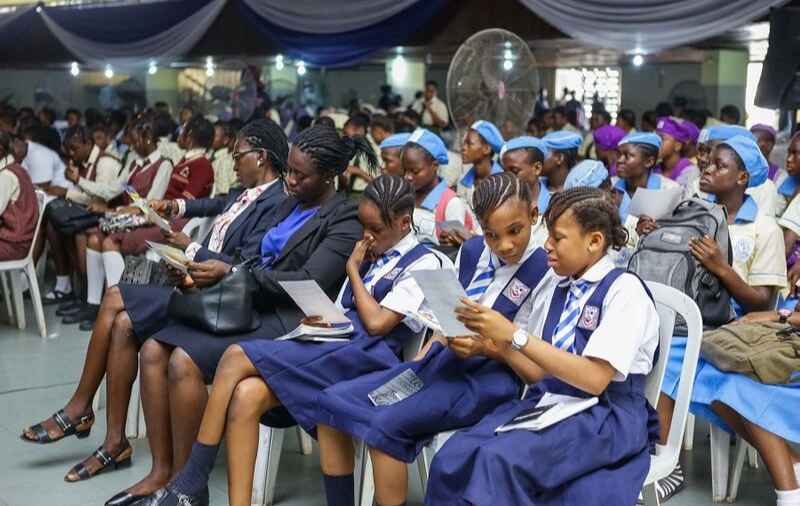 Girl Child Education
To educate a girl child is to invest in the future of a nation. Several recognized studies have shown that there is a correlation between female education and economic development. Even an increase in life expectancy has been tied to nations where a majority of the female children are educated. However, as great as this is for nations, a large majority of female children go uneducated because of beliefs that education for the female is a waste. Female children are raised to learn domestic skills to enhance their marriageability while their brothers and male counterparts are sent to schools for no other reason than their gender.
One moving story that we recently came across is that of Sade. Sade is an 11-year  old young girl living in a rural community with both her parents and her elder brother. Her dad is a palm wine tapper and her mother, a petty trader. Both children completed their primary school education and when it was time to write the Common Entrance Examinations for entry into secondary school, Sade's Father refused to send her to a secondary school.

In her words, "He said I am a woman and what I should bother about is getting married. He said there is no point in me going to school because his money will be wasted. He believed that sending my brother to secondary school is a better option because he will carry on from him. I was so sad."

Among the two children, Sade was the most serious in primary school — topping her class — while her elder brother who, incidentally, only had interests in being a trader, struggled to finish primary school with just borderline grades. You would think that her comparative performance would encourage her father to prioritize her education; instead, it didn't because he never paid any iota of attention to her education.

Sade, is an ambitious young girl, confided in her mother who knew how well she was doing in school, intimating her of her strong desire to write the G.C.E exams. As her mother and a woman who loved her daughter, she used some of her savings to pay for her examination fees without letting the father know.

Eventually, both children wrote the exams and Sade passed in flying colors. This result served as the catalyst that encouraged her dad to fund her education further, giving her the same chance for education just like her brother.

Now, Sade is a Barrister and an advocate for the girl child, speaking and carrying out initiatives that are set to change the situation of things in these underdeveloped communities.
Stories like this are the reason we at HACEY health initiative through our Edu-Giving program aim to increase awareness of quality education in communities where the girl child is at the biggest disadvantage. Through this program, we will leverage technology — web and mobile applications — and community networks to advance the education of the girl child in Nigeria.